Emerging Technology for Diverse Learners and Leaders
The FINAL Program (click here to learn the schedule of activities -upgraded 1/16/2015)

Click here to see the introduction to the course

Your Projects as you presented in youtube: click here

Please click here to learn about your visit to Brookhaven lab


First Homework (Dr. Morote /Dr. Tatum) due January 3rd (go to the end)

Second Homework - Several tasks due January 9th (each task may take you 30 minutes)
Task 1 - Prof. Stein
Task 2 - Dr.. Krueger
Task 4. Dr. Morote
Task 4. Dr. Short
Task 5. Dr. Brennan



SECOND HOMEWORK FOR ALL - Due January 9th

SECOND HOMEWORK CONSIST IN 4 TASKS, EACH OF THE TASKS SHOULD TAKE YOU NO MORE THAN 30 MINUTES

TASK 1. PROFESSOR STEIN
Professor Stein will be conducting a workshop on mobile technology. Get Excited!
To maximize your learning experience I ask students to do the following:
1- Review the app
http://bit.ly/dcredij
on your mobile device
Watch video from Professor Dan Stein
Add a Button to your mobile device Home screen – A tutorial is on the Hybrid APP above.
2- Create a gmail address –
You may have received one from Dowling which will be fine (preferred)
If you have your own gmail this will be fine
Or create your own email at
gmail.com
3- Create a
dropbox account
(click here)

If you have your own this is fine
4- Create an account at
http://www.Kaywa.com
and
5.
to
http://bitly.com
with your google account
6- if you have a mobile devise (cell phone), download to your mobile devices the app QR Reader for iPhone by TapMedia Ltd
TASK 2. Dr. Krueger
Dr. Jack Krueger has worked in higher education for over twenty years. Jack has held both faculty and administrative positions throughout his career in traditional and proprietary higher education. Jack has served as a department chair, director of education, school dean and campus director. Dr. Krueger is currently teaching economics at both Dowling College's School of Business and New York' s Suffolk County Community College. Dr. Krueger obtained his undergraduate degree in aeronautical studies and his flying certificates from Embry-Riddle Aeronautical University. Dr. Krueger has obtained both his MBA and Ed.D from Dowling College. His research interest include economics of education and higher education administration


The Economic Considerations of Mexican Students Transitioning to Higher Education
Read the following article
Educational cooperation and exchanges: An emerging issue By Duncan Wood (Wilson Center / Mexico Institute) (click on the title to download the article)

After reading the article, students are to state their support for or criticism of the author's key recommendations for strengthening the economic relationship between Mexico and the United States. Each of the four key recommendations should be stated then followed by the student's brief personal and critical analysis.

Post your support/criticism in our group twitter use #wood

Reply to one of your colleagues (classmates) post on twitter in our group twitter use #wood


Task 3. Dr. Morote
I call this task "my two cents" and the idea is you to know your classmates, and learn about their projects
For this task you will

Watch the video of one your classmates (click there)
After watching the video you will go to
blackboard's discussion board - section Dr. Morote - my two cents
Aqui esta el video de instrucciones de esta task 3
Post a comment
- Put as subject of your comment - the name of the person you are advising
- Introduce yourself
- Add the link of the person video
- Provide ideas that maybe helpful for his/her project (50 words)
after a few days, go back to blackboard - if someone has sent you an advice - go back and post a thank you note - reply to the person, and tell him/her how you think his/her advise is useful.
50 words/
Task 4 _ Dr Short
Please read Google, "What we Believe" found at:
http://www.google.com/about/company/philosophy/
and view:
Steve Jobs Talks About Managing People
and
Bill Gates Leadership
The reading and two videos are intended as a starting point in thought and discussion rather than listing information received while reading the article and viewing the videos.
Discussion:
Based on the materials you just reviewed, w
hat personal characteristics and/or professional skills are indicative of effective leadership?
Please post in Blackboard discussion board (100 words)
Task 5 - Dr. Brennan
Students are required to view: 4 Principles for the Open World by Don Tapscott (17minutes)
http://www.ted.com/talks/don_tapscott_four_principles_for_the_open_world_1?language=en
After viewing the video:
Student's will provide a brief personal and critical analysis followed by two key implications as future leaders in twitter -two tweets for each implication add
# tapscott to your tweet
The video and analysis will set the stage for our discussion at Dowling College.
---
HOMEWORK 1 - DUE JANUARY 3RD


GREEN GROUP
Readings Green Group
Homework Green Group
1.
READ THE READINGS (1, 2, 3, AND 4) THEN Go to blackboard discussion board
2. Now that you have read the above four articles (Rendon & Nicolas, 2012; Fasenfest, 2010; Landivar, 2013; Nagar and Malone, 2011), please write 200 words a response to the question
What leadership responses in social organizations are necessary for all cultural groups within that social organization to have full participation and access to resources?
3. Go to the
group tweeter
and post a meaningful comment of what you learned here
4. While you are working on this RED GROUP will be working on other activity - they will posting their thoughts of this activity in
Dr. Morote Blog.
You will have to go to Dr. Morote Blog and read at least 4 of your colleagues comments. Then select one, and post 100 words commentary to his/her post.
5. Go back to
Blackboard
Dr. Tatum discussion board and post a comment to other person that have answered the same question to you - 100 words.
---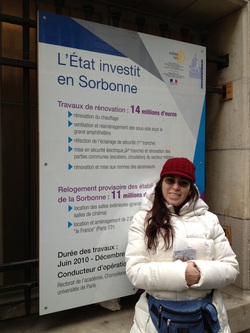 ---